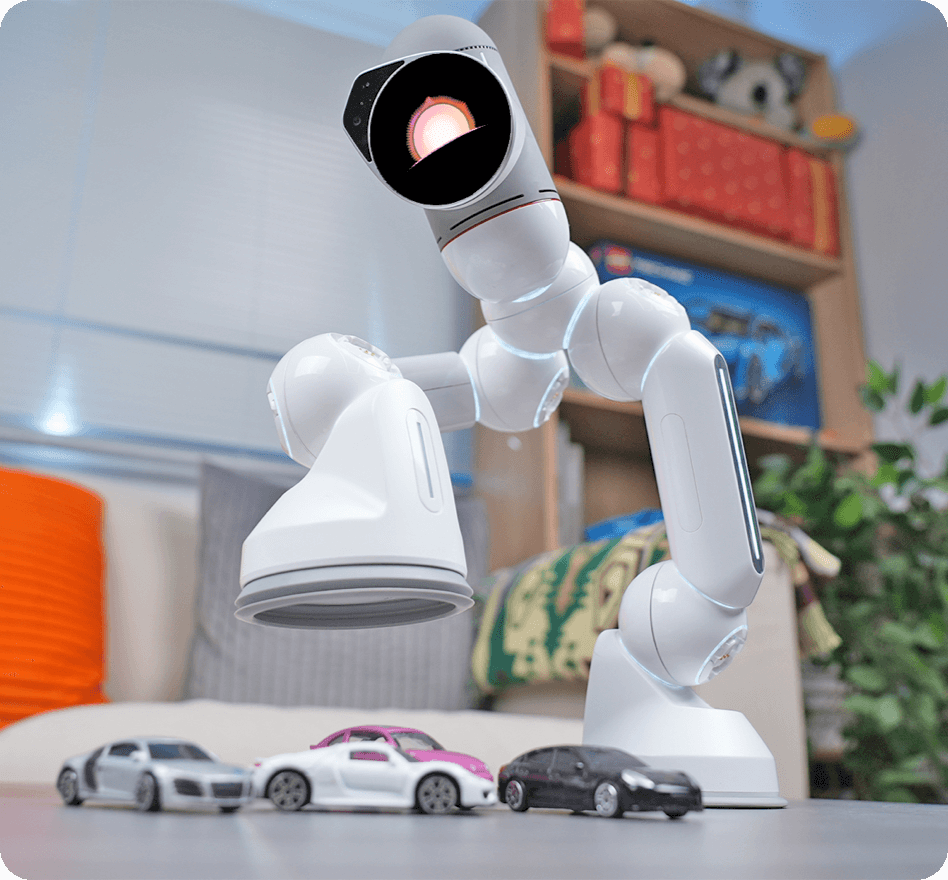 Event background
We know that you love robots and have many fantastic ideas you want to realize. The ClicBot Creation Camp has begun to recruit students! If you need more opportunities, inspiration, or help, there is now an activity you can participate in.

Creating cool robots and achieving extraordinary goals is relatively easy. As long as you complete a series of designated tasks, you can get prizes and even a free ClicBot Starter kit! It's time to show your talents!

The pre-registration of the first batch of students is limited to 40 people. Sign up now and take advantage of the opportunity.
Time

Thank you for your support of ClicBot Creation Camp Phase I. We will continue to recruit for Creation Camp Phase II, please sign up~

Registration deadline: March 1, 2023 Activity time: 8 weeks starting March 1, 2023

Participation requirements

This campaign is open to users who have purchased ClicBot kits or modules after July 2022.

Participants can register as individuals or families. At least one responsible adult must be present in each team to ensure quick communication.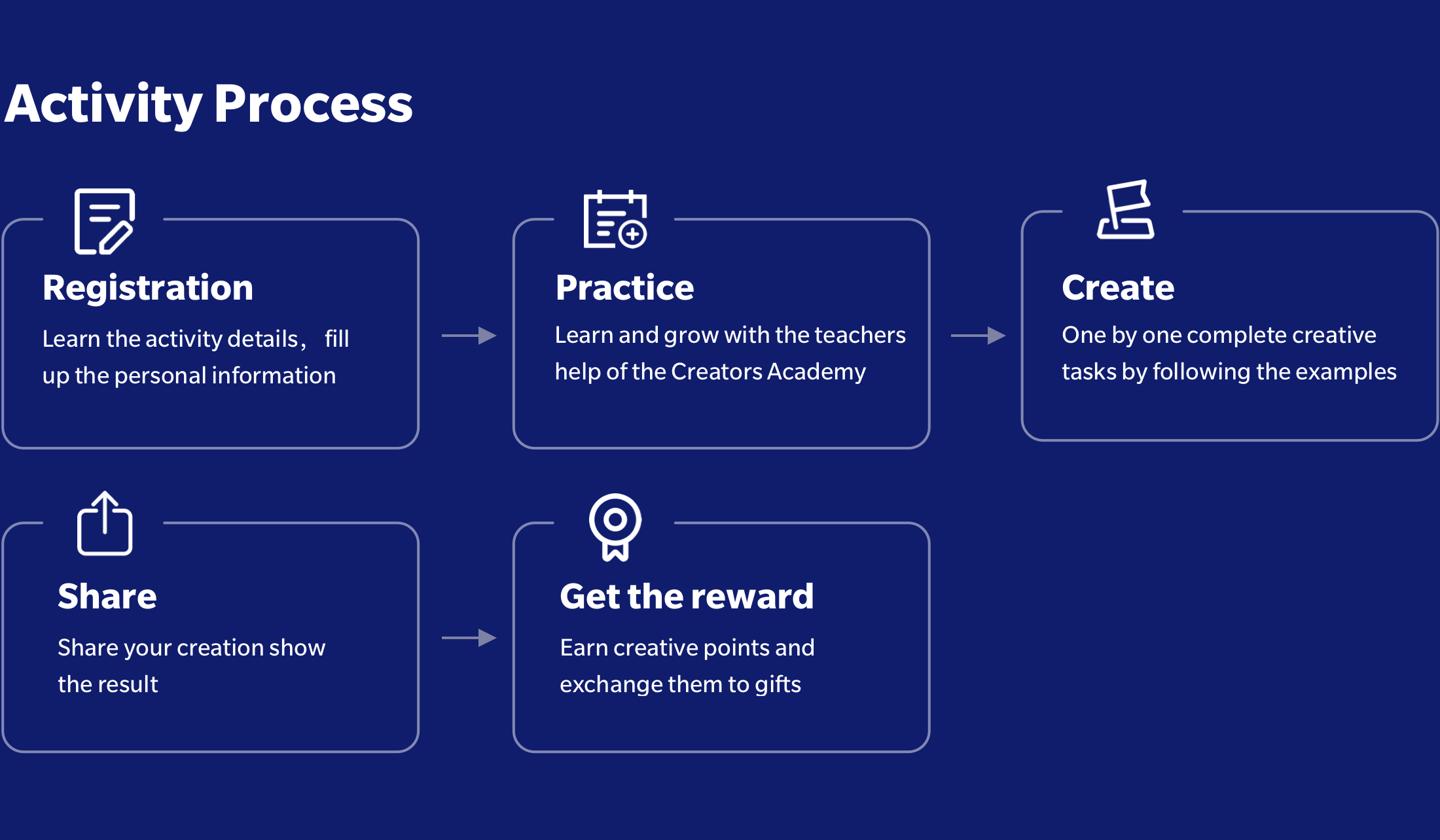 Schedule
This campaign is open to users who have purchased ClicBot kits or modules after July 2022.
The creation camp lasts eight weeks, using a video course teaching + a task form with tasks points (completing the task will get the corresponding points);

In principle, 2 video lessons will be published weekly, each video related to 1 primary task. In addition, there is one expansion task per week to participate in;

The latest submission time for tasks published in the current week is 24:00 of the following Sunday (including APP and third-party platforms ), and those submitted beyond the deadline will not be counted as points.
1 week

Connection and creation basics, action settings, combination etc. Two lessons in total.

2 week

How to use Rotation motion & Pro motion. Two lessons in total.

3 week

Steering wheel motion, understanding of test drive mode and fine mode. Two lessons in total.

4 week

Control panel & application, learn how to edit and adjust the control panel. Two lessons in total.

5 week

Wheel & Transformer, understand the design principle of robot steering and transformation. Two lessons in total.

6 week

Bionic movement & quadrupedal walking, understanding how to create and imitate natural movements. Two lessons in total.

7 week

Bipedal walking & hexapod walking, understanding the walking principle of different structures. Two lessons in total.

8 week

Introduction to graphical programming, understanding the simple operation and use. Two lessons in total.
Rules
Scan the code to fill in the registration form, and you will receive a confirmation email after passing the qualification review, which will be regarded as a successful registration;

Every week, teachers release teaching videos and corresponding tasks. If you complete the tasks as required and pass the audit, you can accumulate points;

ClicBot APP publish content needs to meet these requirements: original video works mainly based on ClicBot robot entities, the video cover needs to be related to the content, and the video duration is 30s~ 60s. The relevant files should be uploaded with the video, at least two meaningful complete action files with at least 10s duration or one complete program file;

Third-party platform publishing content needs to meet these requirements: shoot original video works mainly based on ClicBot robot content, the duration is not less than 30s, the picture is smooth, clear, not shaking or blurred, without a lot of transitions or effects. Social Media accounts should have at least 100 followers or fans. The account should be open to the public view;

After the work is released, the operator will provide feedback and results within one week. Qualified works will be included in the statistics;

Points earned during the Creation Camp can be exchanged for prizes, and points that have been redeemed will no longer be counted;

After the end of this creation camp, users who have completed the task will be contacted, and prizes will be distributed within one month.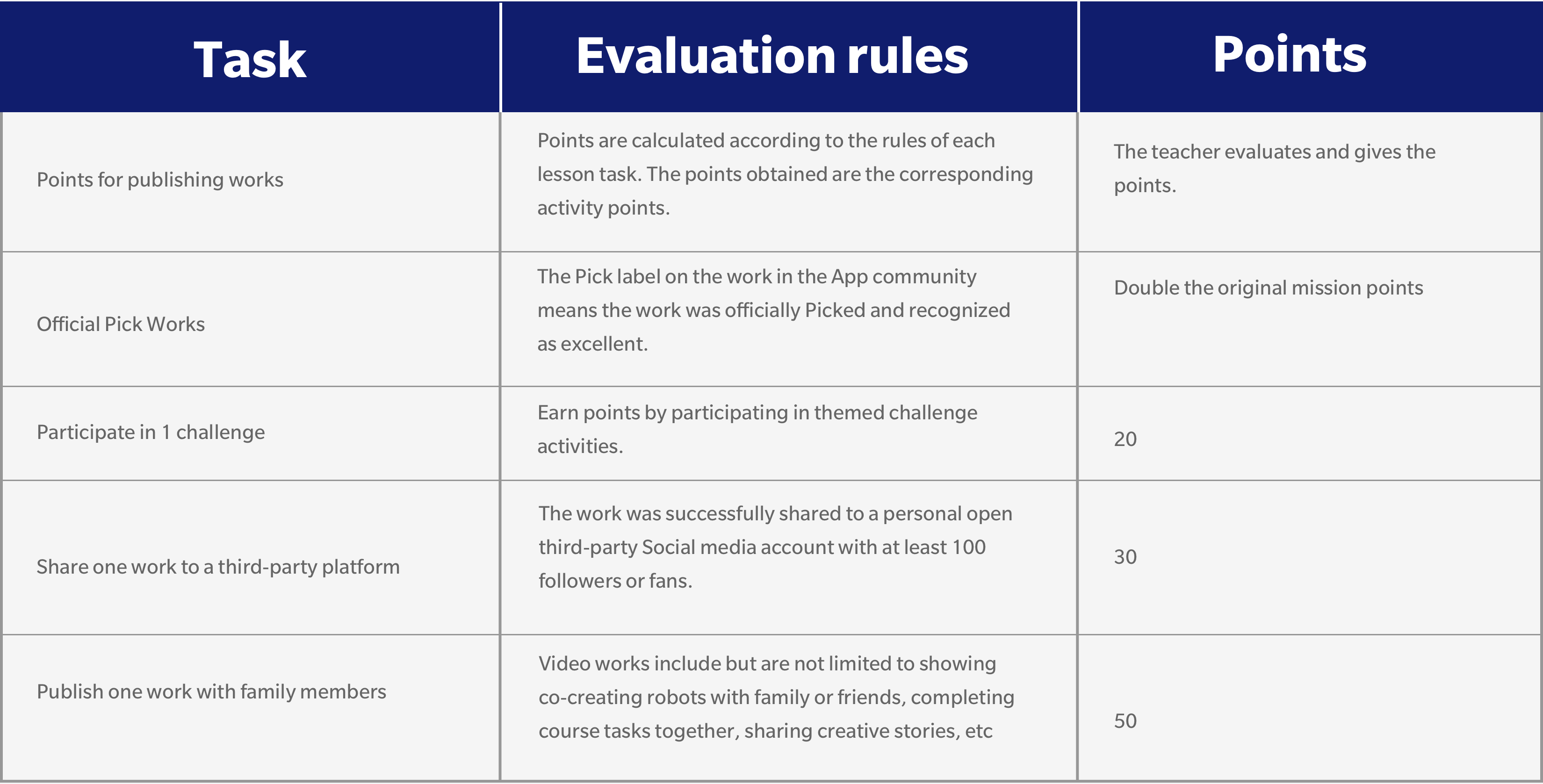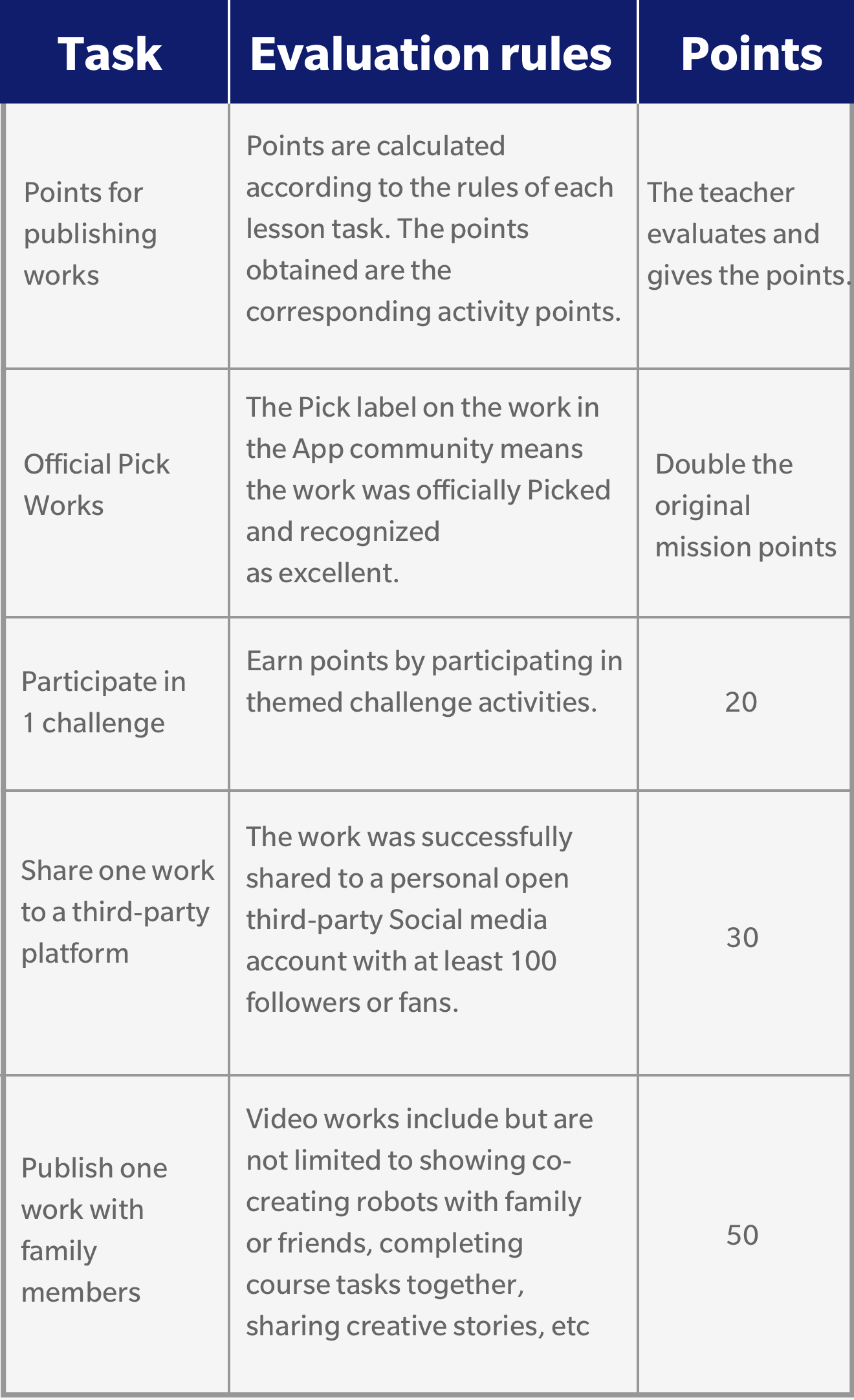 Reward description
Users can redeem prizes according to the actual mission points obtained and can apply for redemption once a month;

After the end of the current creation camp, ClicBot will select a student with the highest comprehensive level of work quality, creativity, display effect, etc., and present an iPad (10th generation) as a reward.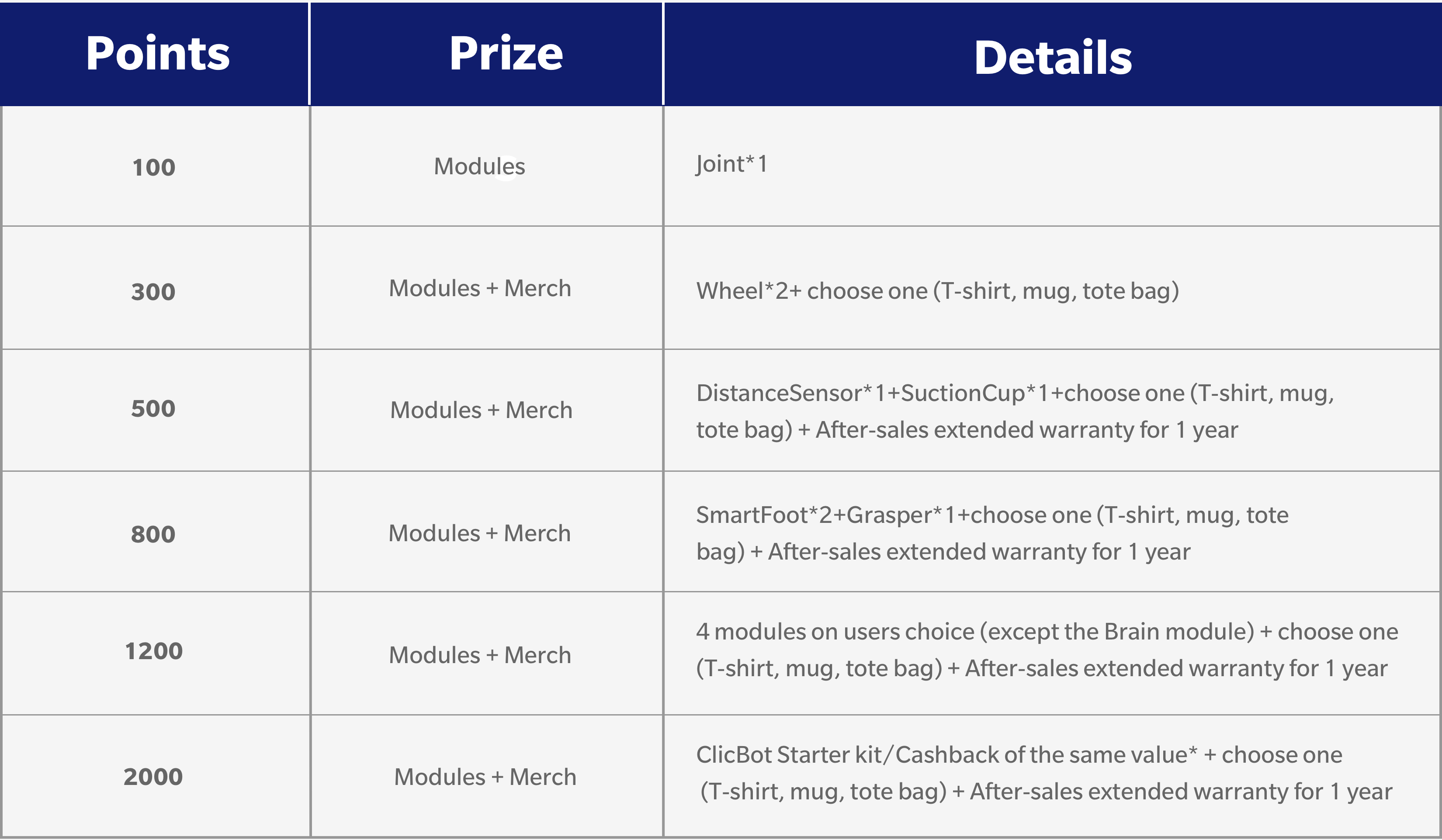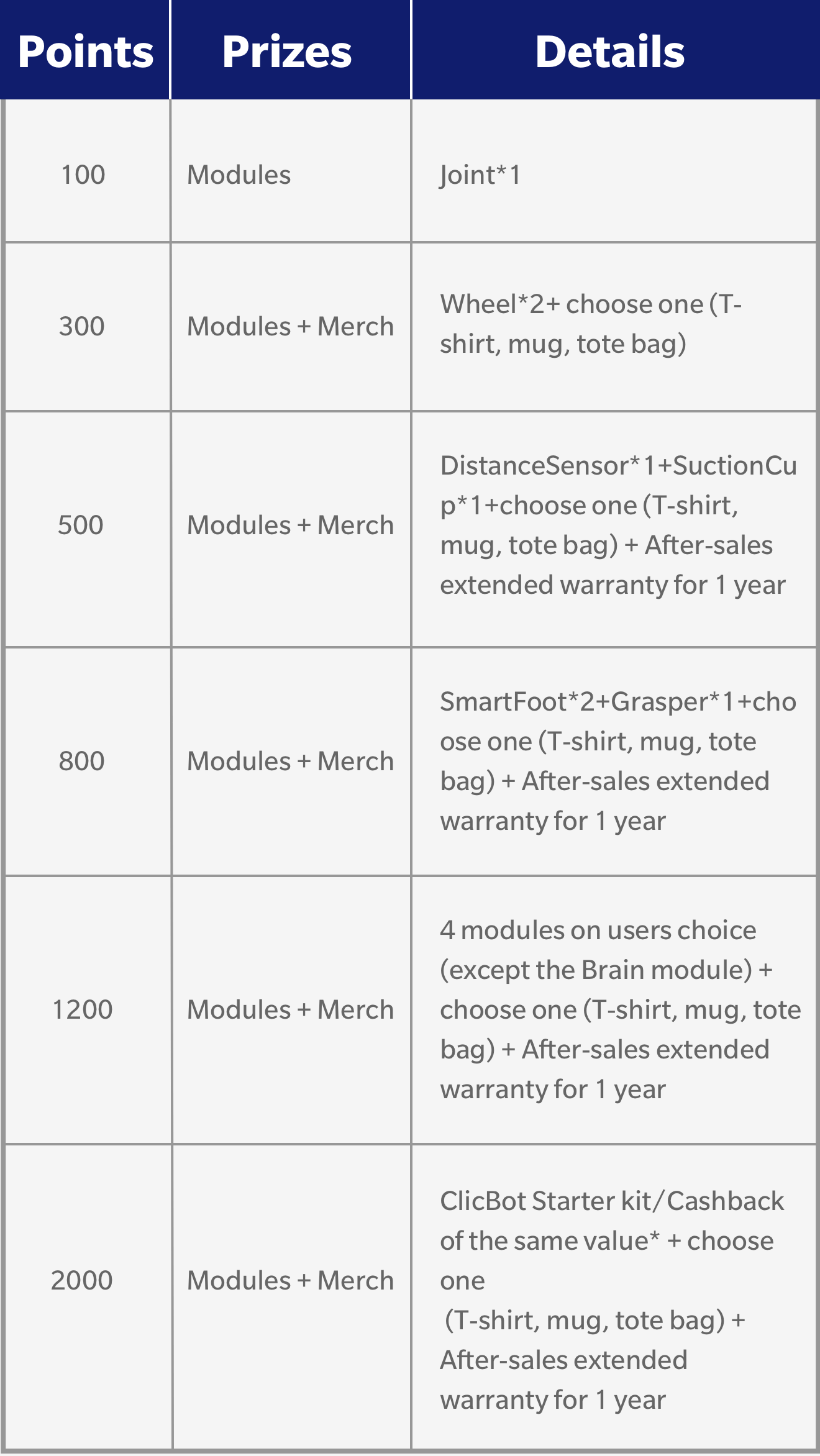 *If you meet the conditions for applying for cashback of the same value, the actual bonus earned is the after-tax amount of personal income tax (20%).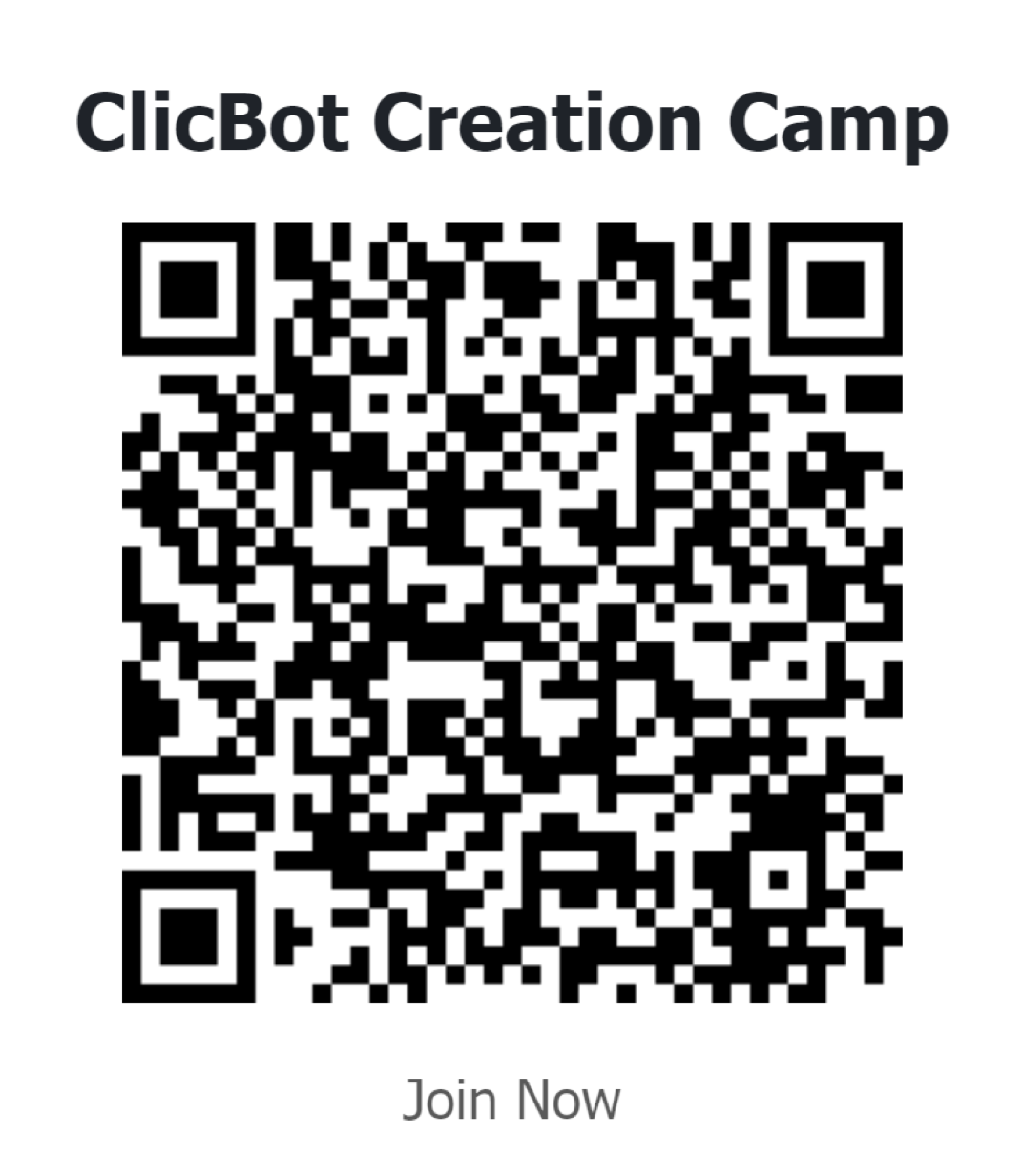 *The final interpretation of this event belongs to the ClicBot team.