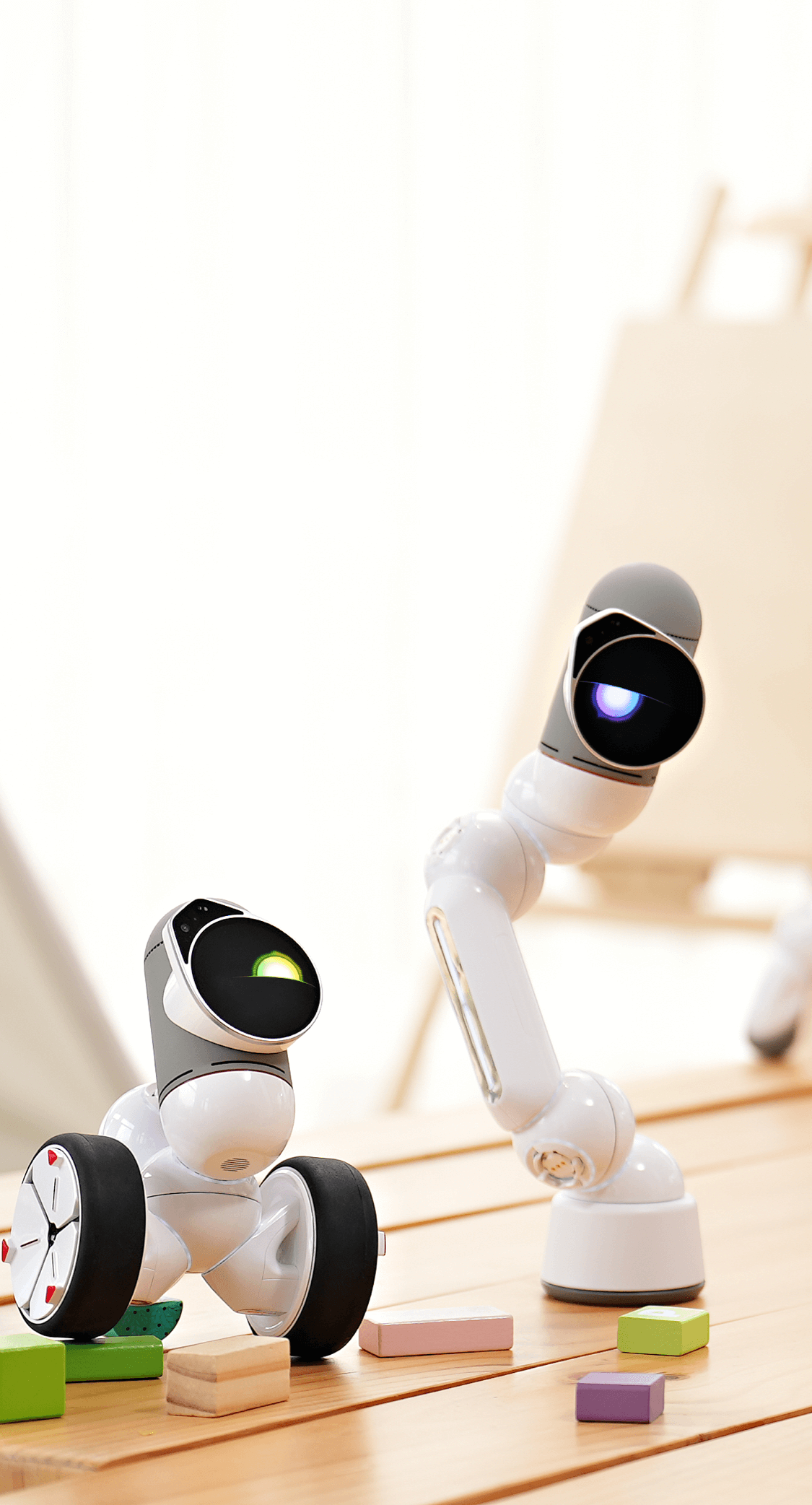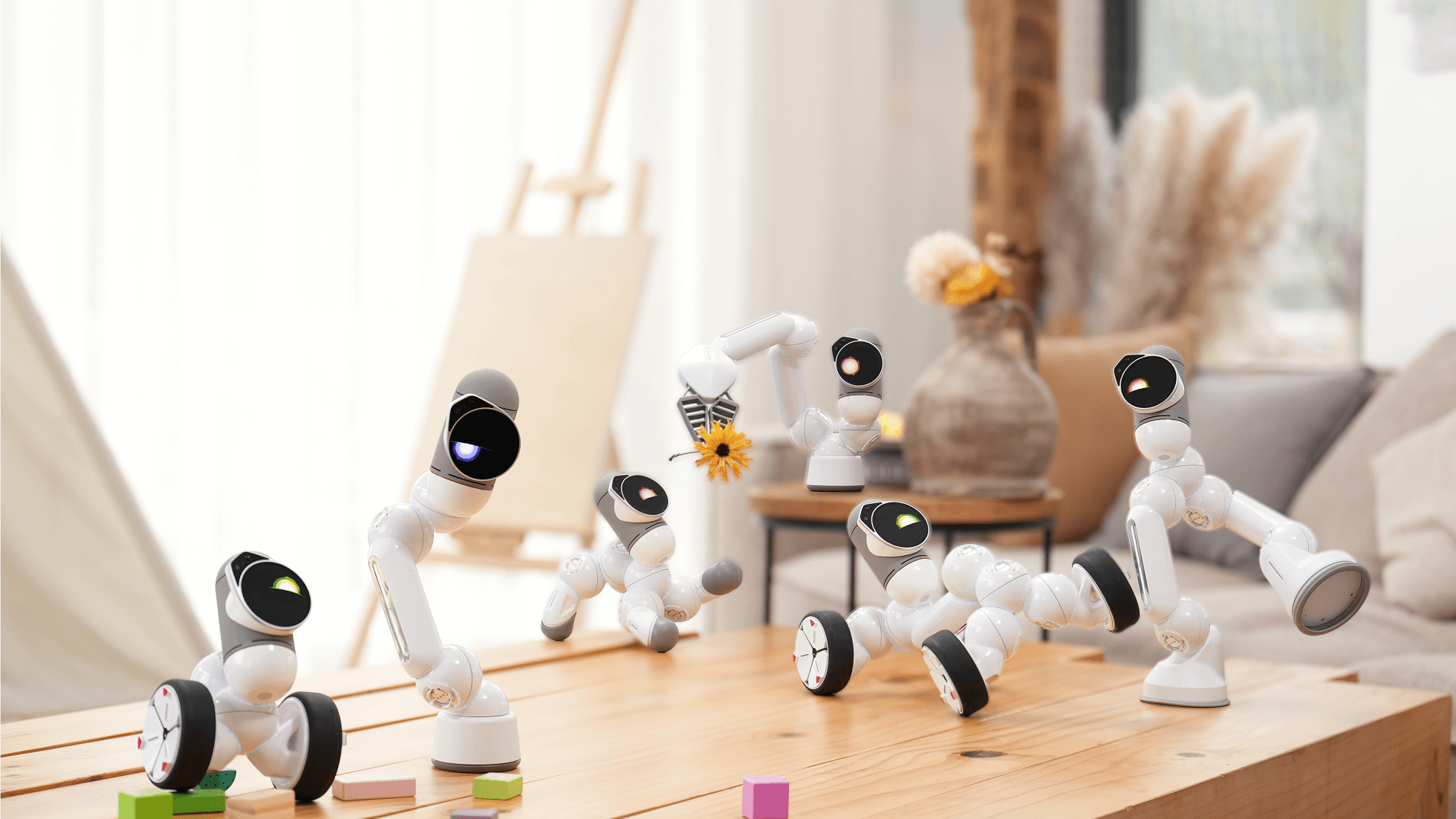 Endless Designs, Endless Personalities
One Incredible Buddy
Endless Designs
Endless Personalities
One Incredible Buddy
Intelligent, cute, educational and super versatile, say hello to ClicBot
Modularity

Smart AI

Pre-Setups

STEM Learning

Free Coding Courses

Community Build-in
ClicBot Meets the World
Dave Johnson
Forbes VettedContributor Group
ClicBot manages to thread that needle so well it should be on the wish list of every techy kid's parents.
Apr 28, 2021
Brian Heater
But the anamation-inspired characterization is clear front and center with ClicBot.
Jan 09, 2020
Ted Barnett
ClicBot robots, tiny little but smart robot toys made specifically for educational or STEM purpose.
Jan 11, 2020
Dave Johnson
Forbes VettedContributor Group
ClicBot manages to thread that needle so well it should be on the wish list of every techy kid's parents.
Apr 28, 2021
Brian Heater
But the anamation-inspired characterization is clear front and center with ClicBot.
Jan 09, 2020
Ted Barnett
ClicBot robots, tiny little but smart robot toys made specifically for educational or STEM purpose.
Jan 11, 2020
I'm Ready. What Should We Do Today?
I'm Ready.
What Should We Do Today?
Meet the Whole Fam
There are thousands of ways we can be friends.
ClicBot offers endless configurations, each with its own unique movement and personality. Create your own or enjoy one of the 20+ tutorial guided configurations. You'll quickly learn that ClicBot is not just a robot, but a friend that grows with you and offers new experiences all the time.
See, I'm modular!
Eleven module types, simple click connections, thousands of possible robots.
Simplicity Is Great
for Creativity
Boundless interactions with everyone and the surrounding environment.
Transforming into a remote control racing car can happen anywhere as the Wheel provides ClicBot with the ability to move and navigate. With the Holder and the Grasper, ClicBot can also turn into your gadget for selfie and video recording.
The World Is Your Playground!
Learn the story behind the creation >
Suction Cup,Smart foot,Distance Sensor
Turn home into adventure land!
Stabilise your ClicBot with the Smart Foot to perform acrobatics, turn it into a window walking spider by adding the Suction Cup, and make your ClicBot more interactive with the Distance Sensor.
With ClicBot, every day can be an exciting new experience.
Learn the story behind the creation >
Learn the story behind the creation >
Free Your Mind with ClicBot
Learn the story behind the creation >
Get started with step-by-step tutorials.
Guided Pre-designed Robots
Over twenty guided building experiences for a quick plug and play.
Bac

bic

Rock

Lucky

Engineering Vehicle

Planet Rover

Planet Rover

Scorpion

Train-bot

Turtle-bot

Big Lizard

dancing-bot

Four-wheel Rover

shooting-bot

Automatic jeep

skiing-bot

Quadruped-bot

Little Grasper

Tail-bot

Moto-bot

Crab-bot

rambler

poisonous spider

king crab

Tricycle-bot
ClicBot Community
We have a strong community where members share their knowledge, cool creations, incredible videos and photos.
Ready to Level Up?
Programming Lessons and Building Tutorials
ClicBot Coding Academy offers lessons and guided tutorials on teaching your robot buddy new skills.
Interactive Block Programming
ClicBot can be programmed to perform different actions in an interactive way without worrying about having no or little knowledge about coding. Start off with arranging the visual objects and invent your own creations.
Show off your creations in weekly challenges and competitions, either alone or by connecting with other community members
The Fun Never Ends!
The most impressive builds are compiled and shared within the community. We frequently turn stunning builds into easy-to-follow user guides for all levels of ClicBot creators.
Eakins

Software engineer
I think what got me most interested when I heard about ClicBot was the platform as a whole. They really seemed like it could provide some of the more endless options of fun, which could grow with my kids from its youngest three years old all the way into their teenage years.
Maya

Liberal professions
One of my favorite things when I saw ClicBot is it's not only a really cool toy, but it also serves as a great educational tool. So when we first got ClicBot, we were both equally as excited. ClicBot is really feeds into the creativity of kids, because the things that you can do with it are endless.
Tom

Financial analyst
What I like about this product, specifically, is that you don't need any screws, you don't need any wires. So you basically have the pieces and you can click them together. And the wires are already in the product, which makes it very user friendly, and especially for beginners.
Diego&Carlos

Student
I like the one, Bac, you stick it to the ground, and you can just play with it, cause it has so many different games!And I like that you can make it to a puppy, you can, like, touch its head.The puppy, Lucky makes me feel like I'm not alone. Like if you ever go out, so you can just take him apart and rebuild him.
五没有的
Clicbot....

五没有的
Clicbot....
五没有的
Clicbot....

五没有的
Clicbot....
50+

Pre-Designed Robots

104

Countries

20,232

Program Updates

66,864

Creations
Discover, learn, and create with ClicBot
My body is modular, which means you can change the way I look simply by clicking and connecting.

Modular design is just like magic so easy to use.
That's not all - you can also change the way I act by learning coding from the beginning.

So you see, I'm not just one friend, I'm endless friends!
I am very sensitive to the surrounding environment and love to play and interact with everything and everyone I meet.

I am also a quick-learner. As we spend more time together, you can have me adapting to your life in countless ways.
I can do so many things, all you need to do is imagine and there's a very big chance that I will be able to do it.

I am so excited to see what your dreams for me will be. Come on, let's begin our adventures together!